Jay's Homepage >> Projects >> MotionView
---
Motion View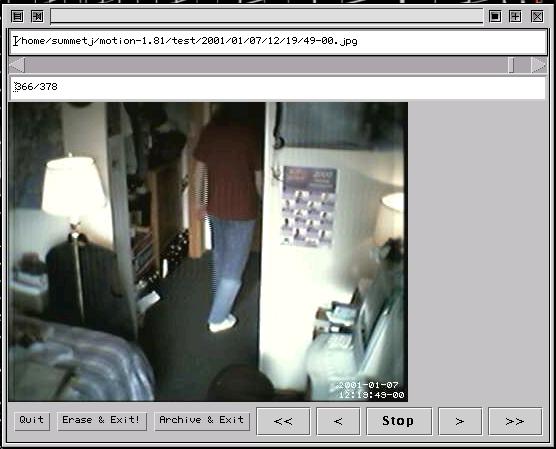 Motion View is a utility program written in Java that allows you to browse images captured by the security camera software Motion
Motion View runs on any platform that has a JRE, and allows you to delete a whole series of snapshots after browsing them. You can use the slider-bar to choose a particular time, or use play and fast-play modes (both forward and backwards in time) to watch all the action.
It also has the optional ability to move the current images to an archive directory before erasing them, if you need to keep a permanent record.
Motion View is Public Domain software, and the download includes the source. Note: Motion View is a one-off utility program I whipped out in an hour or so, so the source isn't pretty.
---
Jay's Homepage >> Projects >> MotionView