For Christmas 2017, I built a computer controlled RGB Pixel LED megatree around a pine tree in my yard. For Christmas 2018, I built a 48″ outside diameter "ball" topper for the tree. (It looks better when it's pulled 20′ up the tree, and lit up at night…)

This was the first "large scale" project that made use of my Maslow CNC router to cut out a large number of parts (which took many hours) that bolt together in such a way that each individual part can fit into a 27 gallon tote for storage.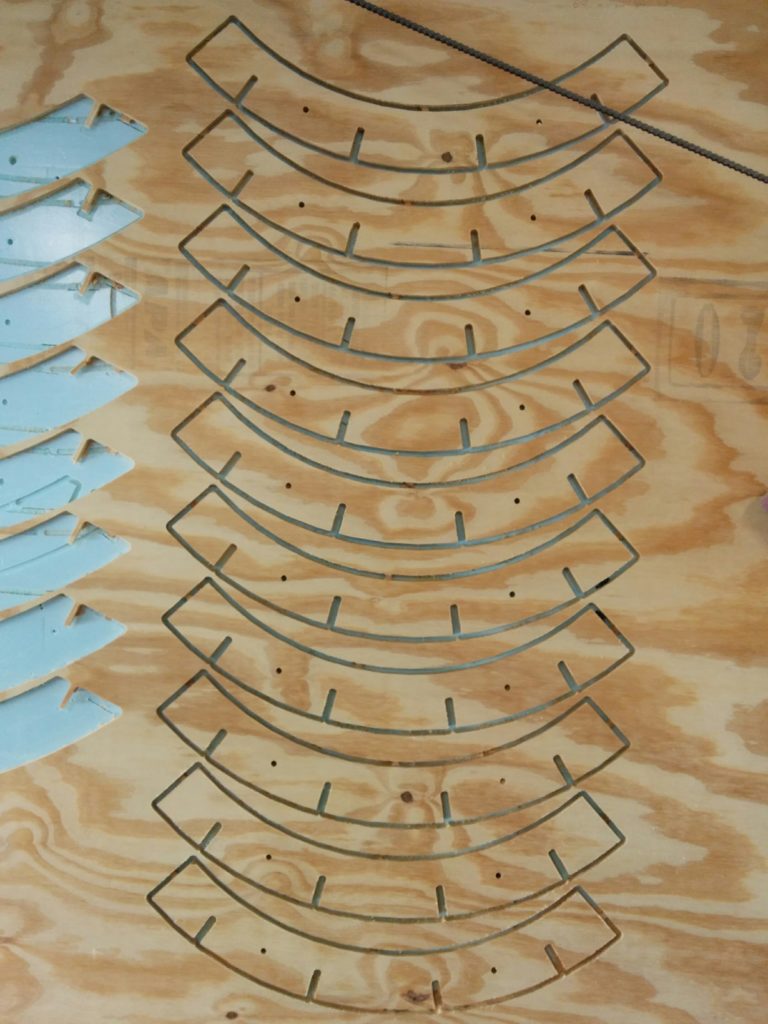 I think it actually took longer to cut out all of the parts than to paint them, but painting them with exterior house paint for some weather protection also took a bit of effort.

If you want my OpenSCAD files to make your own version, you can find it in this zip file:
topperOpenscad
And here is a video that shows off some of the animations I sequenced for 2018: