I've started painting the minifigs / monsters that came with the Castle Ravenloft board game. I decided to start with the rat swarm first, because I figure if I can paint all those little rats and still retain my eyesight, the larger models should be a piece of cake.
I started off with a flat black auto spray primer. I got the most bang for my buck using a transparent burnt umber acrylic ink from Liquitex (left side) over the basecoat, and that really made the black rats look good.
The second step was to cover approximately half of the rats with brown to turn them into Norway Rats (Sewer Rats) as opposed to Roof Rats. I tried to keep the brown rats evenly distributed within the black rats, and did each of the three models differently (mostly because I didn't want to try and remember which ones I'd done previously…).
The third step (rats on the right) is to dry-brush the backs and heads with a lighter shade. I used gray for the black rats, and golden brown for the brown rats.
Then I got out my smallest brush, and lined the rats tails with Coral. It's OK if you get some coral paint on the base, as you can cover it up with black later on, try and avoid the rats.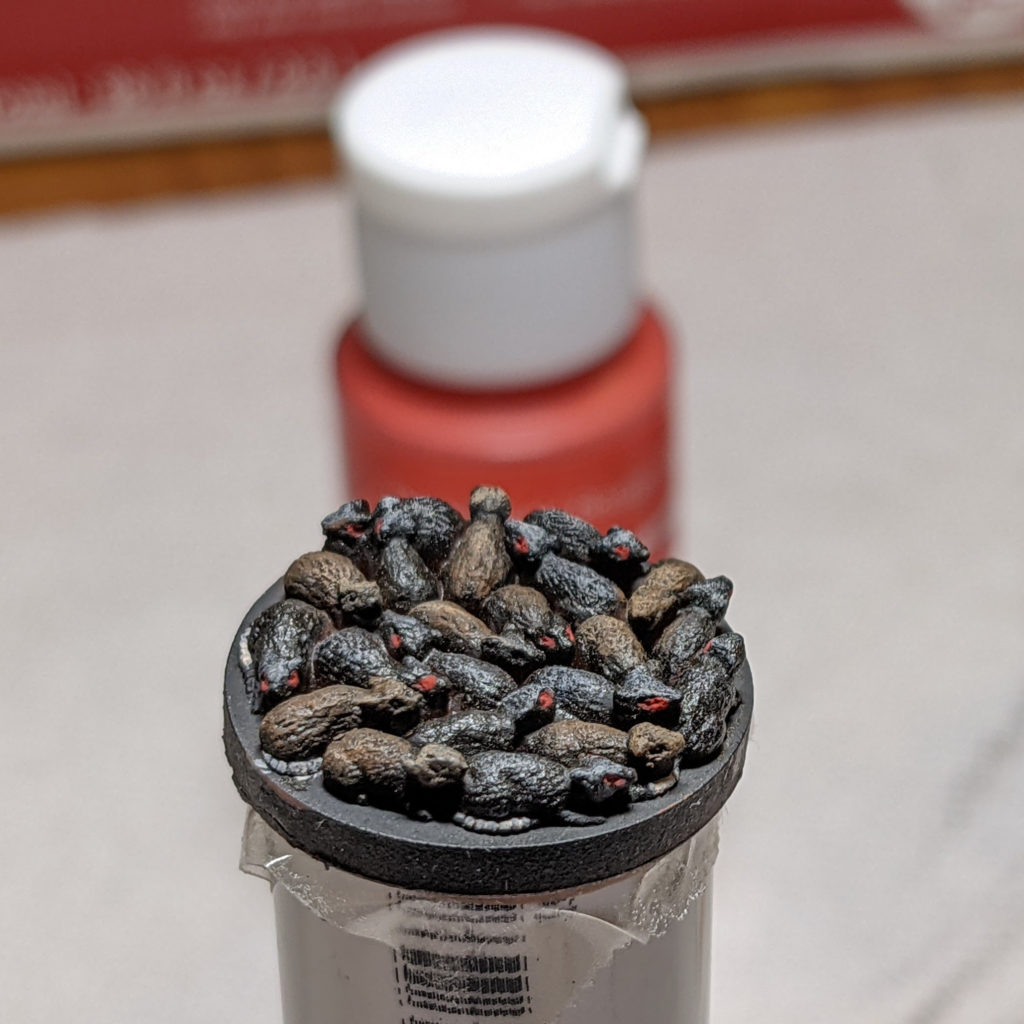 Other than the tails the only other detail work I did was the eyes. I used bright red on the black rats, and black on the brown rats. (Again, with my 2nd smallest brush.) A few black rats have red ears, but at this scale it's hard to tell…)
The plain acrylic paint (left)   looks best in the photos, the center rat swarm is coated with a matte clearcoat, and the gloss clear-coat on the right   looks the best in person (according to my wife and son).